Pricing
We offer different packages for your party needs. Our pricing is based on location and is charged by the hour. Party dates and times are on a first come, first serve basis. Due to high demand, we book up fast! Please call us to check availability at 732-358-7555.
Set Up
We arrive roughly 10 minutes prior to set up for pony parties and about 15 minutes prior for petting zoo and pony parties. Our petting zoo can be set up on a lawn, driveway, in a garage, deck, patio, carport, etc. For our petting zoo we always provide sturdy fencing for our animals containment. Please insure that the party area we set up in is safe for our animals. Please note that fertilizer, insecticide, or any chemically treated area within a week of their application can cause harm to our Pony and Pals. Please also insure that the party set up area is free of glass, trash, dangerous holes, DOGS of any size or other pets that may spook our animals. Also please remove any other potential harmful objects that can get in the way of our Pony and Pals and possibly cause them to get sick. Flat cleared out surfaces work best for our animals.
Cancellations
The only time we will stop a party or reschedule would be in case of an electrical storm, hail, heavy downpours, freezing temps, extreme heat advisories, and high winds. We do this to insure the safety of the children and animals.
Testimonials
"Thank you so much for coming to Nicky's birthday party today! The kids had a great time! Your animals were all so cute and friendly!"
Tracey C
"Thank you for making Jake's 6th birthday a great one!!"
Jaine I.
"Thank you so much for making our little girl's day…she loved Ginger so much. She was a huge hit at the party."
Melissa C.
"What a perfect addition to our farm themed birthday. Amazing customer service from beginning to end. We will definitely be recommending Pony and pals as well as be repeat customers ourselves!"
Virginia M.
Our Clients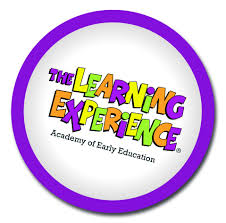 Call 732-358-7555
Contact Us Below and Save Up to $50 Off Your Party